The 2020 Ballarat Cup is an interesting edition with a trio of last start Group winners and a pair of Group One winners among a diverse field littered with betting angles.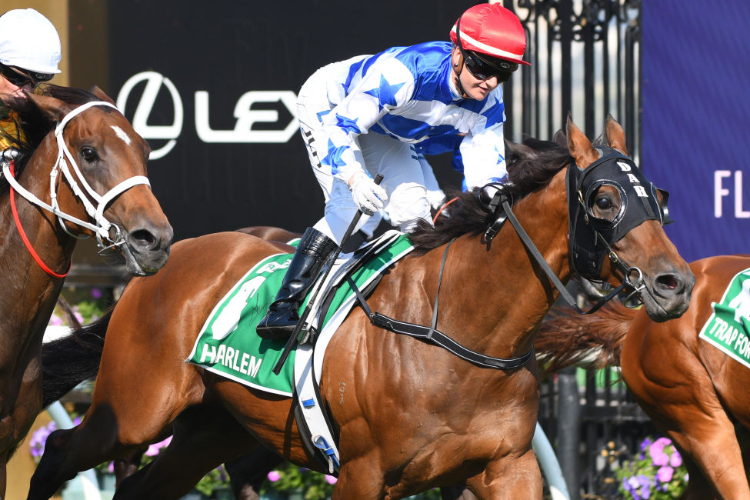 That the favourite, Junipal, is marked around $6.50 tells us much about the race. It is open and there are plenty with genuine winning chances. One of those is Harlem. A non-winner who has won two Australian Cups.
Non-winners were to the fore last week. So Si Bon, a non-winner who has been rather prolific in the right races over the past couple of seasons, was a headliner for a group that included Sound, Carif and Missile Mantra all snapping lengthy droughts. This week we are hopeful that trend can continue. (We were sort of hopeful of that trend when we tipped Avilius last week and that turned into a farce but we press on...)
Harlem has gone 16 starts without a win but his Coongy run from two back would carry him a long way in this Ballarat Cup and it's worth noting that the Coongy was the only time in those 16 losing runs that he has started single figures. He's largely been pitched up into races he's not likely to win for his entire Australian career.
Again he will be double figures (he has started single figures in just six of 37 runs in Australia) but he is given a nice chance this time and represents a good each way gamble.
For our best of the day we will head to something much more straightforward.
The Astrologist should win. He won nicely first up and then just missed at Flemington in a good race that should prove a fairly warm piece of form. In fact, one has already come out of that race to run again - Shamino, who won last week's Doveton Stakes.
Of those who has figures in the book to trouble what The Astrologist brings to an ideal race for him, most spot him race fitness. Jockey Craig Williams will have his eye in just forty minutes after smashing in Harlem in the Ballarat Cup and while $2.30 isn't a price with a great deal of wiggle room we are happy enough to grit our teeth and play.
THE MELBOURNE MAIL
Bet Of The Day: Race 9 #3 The Astrologist @ $2.30
Each Way Play: Race 8 #2 Harlem @ $14.00