Cup Week starts with one of the great days on the Australian racing calendar - Derby Day.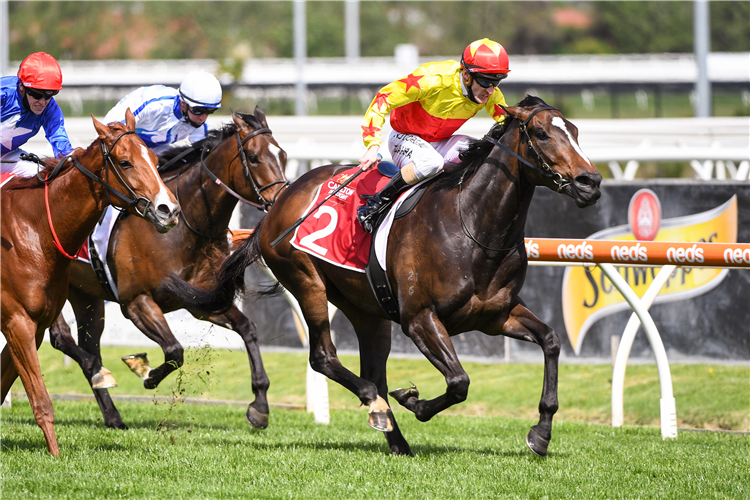 Nine deep races, loaded with chances, gives us plenty to work with here at The Melbourne Mail and despite that we have managed to get all the way through to the last to find our best on the card - the Peter and Paul Snowden-trained California Zimbol.
Twelve months ago California Zimbol arrived at Cup week having knocked off the Manikato winner Loving Gaby at Caulfield and she was sent out 5/4 to take care of a group of listed fillies over the straight 1100m.
Alas, she got turned over by the less talented Sisstar which had many reaching for answers as we punters The easy option was to blame the straight course. Sisstar was coming off a win down the straight and California Zimbol mustn't have handled it coming off slinging around the Caulfield corner. Maybe...
12 months on and California Zimbol arrives at Flemington off a sharp Caulfield win and looks the one to beat on the back of that (Diamond Effort has form to match) but third up and the straight! We've seen this pattern before...
We here at the Melbourne Mail are signed on members of the no-patterns club. The best way to avoid drowning in noise is to leave the noise alone.
The best footballers play by the mantra 'see ball get ball'. We punters can have our own version - see best horse, bet best horse. It will serve us well.
Such an idea will help with the remarkably tricky test that the Coolmore Stakes provides with the two best performed horses in the race coming off setbacks and flops.
Farnan... where to start. He did too much too soon and blew up in the Run To The Rose before an infection, before a bruised foot... An ideal preparation - hardly!
Anders is the other one in the field to have really lit up the clock, and his form has worked out through Ole Kirk which gives it a nice warm feel. But the Blue Sapphire was a mess. He got racing a long way out and completely exploded late his final fraction over 6 f barely better than what we saw at the end of a high-pressure wet track Cox Plate over 1 1⁄4 m last week!
But that was such a bizzare scenario it's hard to think we should put too much weight into Will he bounce back? Who knows. It's a total guess but what we do know is that he's better than that and now looks like being served up at double figure odds. See fast horse, bet fast horse.
THE MELBOURNE MAIL
Bet Of The Day: Race 9 #4 California Zimbol @ $5.00
Each Way Play: Race 6 #7 Anders @ $9.00