It's the last weekend of winter, and the first Group One of the Spring (sorta) Carnival in Melbourne at Caulfield this weekend.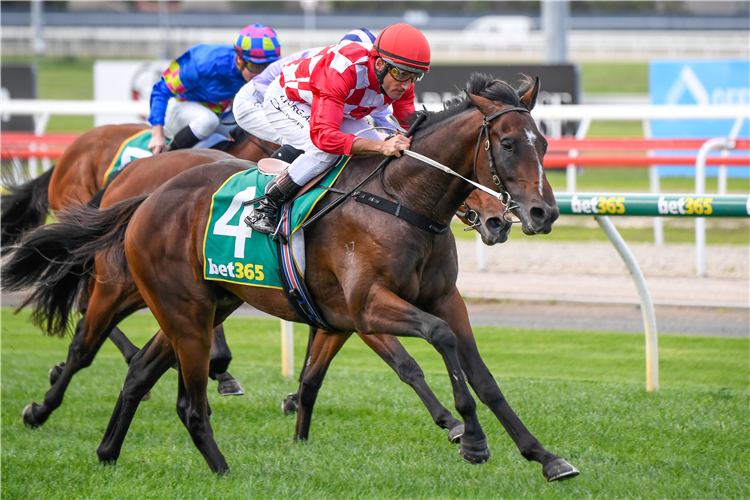 We threw up Orderofthegarter last week before the rain interfered and very little has changed seven days The race is largely the same and our case for Orderofthegarter remains the same.
No need to rewrite all of that - you can just read the case for him here.
The little negative, and it's a negative that essentially overrides each and every positive in this game, is the price. The filthy bookmakers have seen us coming by the looks of it they have held him a bit tighter in early markets.
But as was the case last week, the field is deep and competitive, and the betting should be too.
For the most part Saturday's Memsie card looks skewed to exploration over exploitation. Plenty of good horses but most of them resuming and plenty of looking and learning to be done.
The Micks - messrs Price and Kent - had a quiet spring last year (by the stable's lofty standards) but they have their armies readied at the gate heading into this season.
They had a remarkable run with their late-season juveniles - not just the number of winners but the numbers of the winners.
There were points of promise to be found in the figures of several of their good late-season juveniles and two of them return in the McNeil - Immortal Love and National Choice.
They also run Our Playboy who has already returned to win the Vain, going in to that race with less substance in the book than either Immortal Love or National Choice - and with the benefit of that run he holds a reasonable chance here too - but the one we want on side is National Choice.
Strictly speaking, Immortal Love outran National Choice last season (Timeform make them 105p and 99p respectively), and National Choice was turned over on the back of his Geelong debut. But despite that he is the one we want to have on side not just here but onwards.
Both have set the foundations for a run at the Guineas. There's plenty more to be done but they have got to base camp and we're gambling on a bit of late strength that we saw from National Choice, in a maiden that worked out really well, to pull him up the Guineas mountain this spring.
Now that is wildly speculative, but if not now when? Each way odds are of interest on Saturday and bigger prices about him in the Guineas don't look as bad as futures markets typically do these days.
THE MELBOURNE MAIL
Bet Of The Day: Race 5 #3 Orderofthegarter @ 4.00 (bet better you filthy books...)
Each Way Play: Race 7 #14 National Choice @ $12.00