Cambridge trainer Stephen Marsh has expanded his operation this season by establishing a permanent South Island base, and the move has already paid dividends.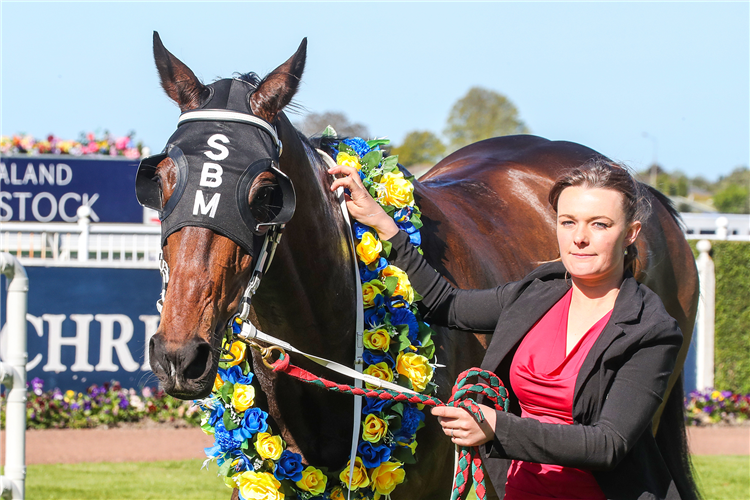 His small South Island-based team has delivered almost a sixth of his 69 training successes this season, winning races at Riccarton, Timaru, Ashburton, Wingatui, Gore and Oamaru.
The latest victory came at Riccarton on Thursday, when Effervescent won the Lachie & Cooper Harrington Rating 65 (2000m).
The 2019-20 season has also produced stakes success in the South Island for the Marsh stable. He won the Listed Spring Classic (2000m) with Chief Sequoyah in October, while Belle Fascino has taken her career to a new level with placings in the Gr.3 Canterbury Breeders' Stakes (1400m), the Gr.3 White Robe Lodge WFA (1600m) and the Listed Timaru Stakes (1400m). Bronte Beach also collected some valuable black type with a placing in last month's Listed Gore Guineas (1335m).
"We've set up a nice little stable at Riccarton with 12 boxes," Marsh said. "We've got only seven horses there at the moment, but they're all ticking along really well and more than paying their way.
"Belle Fascino has picked up multiple pieces of black type, and she was a non black-type horse before she travelled south.
"Then there's a horse like Rocanto, who was out of winning form for a long time but turned things around and had a good win in an open handicap last month.
"It's working out really well and delivering some great results, so it's already been well worthwhile. But now we're keen to add to our numbers down there – we're always on the lookout for new owners."
Marsh has recruited a trio of current or former jockeys to assist with the Riccarton operation.
"We've got Sam Wynne, Ashley Frye and Lisa Young overseeing our team at Riccarton," he said.
"They're great girls and they're all doing a fantastic job. They've got the horses looking great, and they're racing right up to those looks.
"Rhys Mildon, our foreman, also travels down to Christchurch every three or four weeks. It's a really good team operation."
Marsh finished third on the trainers' premiership last season with a career-best tally of 97 wins. He is on pace to beat that mark this year. He sits in second place on the standings, 13 wins behind Jamie Richards (82).