Chris Scholtz previews the Lord Mayor's Cup meeting at Rosehill on May 18 with selections for all races.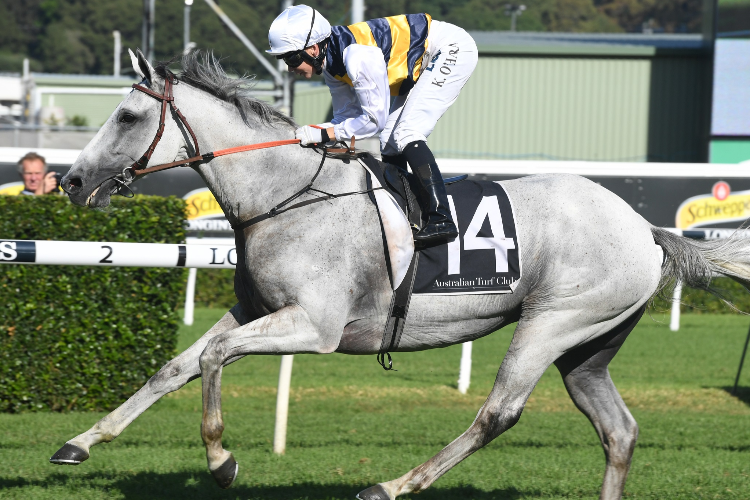 ROSEHILL May 18
RACE 3: (11) Wild About Her (Value)
RACE 4: (12) Harmattan (EW)
RACE 5: (15) Amorita (EW)
RACE 6: Reelem In Ruby
RACE 7: Grey Lion (EW)
RACE 8: (13) Desert Lord (EW)
RACE 9: (12) Calculated
RACE 1: 2-1-4-3
RACE 2: 9-10-4-6
RACE 3: 11-2-12-1
RACE 4: 12-4-10-11
RACE 5: 15-3-10-4
RACE 6: 9-10-8-3
RACE 7: 5-12-3-8
RACE 8: 13-6-8-16
RACE 9: 12-11-15-3
ROSEHILL PARLAY
RACE 6 (9) Reelem In Ruby: Progressive mare bounced off a first-up second over 6 f at Warwick Farm to put away her rivals with ease over 6 1⁄2 f at that same course on May 1 carrying 130lbs. Yet to miss a place in five starts and with a 8lbs drop in weight off her last start is well placed to measure up to this stronger class.
RACE 7 (5)
Grey Lion: Trial watchers found his last start win over 1 1⁄4 m at Randwick a month ago at big odds no real surprise and he is primed to repeat after another strong 6 f barrier trial win two weeks ago, indicative that his trainer Matt Smith has found the key to getting the best of the import. The Wagga Cup winner Abdon came out of the Randwick race and they meet again on the same terms.
RACE 8 (13) Desert Lord: Lightly-raced prospect went for a break 73 days ago after carrying 128lbs to a hollow win by more than four lengths over 7 f on the Kensington track and an impressive trial win at this course last Monday points to him picking up where he left off. Seems his astute stable have their eyes on Brisbane and they have found the ideal launch for him fresh as he gets down in the weights from a perfect barrier draw.
DOOMBEN May 18
RACE 4: Plague Stone
RACE 5: Quilista
RACE 6: Isaurian
RACE 8: (10) Chapter And Verse
RACE 9 Scarlet Dream
RACE 1: 11-7-13-9
RACE 2: 16-13-18-4
RACE 3: 9-2-1-6
RACE 4: 3-1-4-10
RACE 5: 1-6-8-5
RACE 6: 7-14-2-13
RACE 7: 10-6-12-11
RACE 8: 13-2-10-3
RACE 9: 1-15-2-5
MORPHETTVILLE May 18
RACE 2: Clearly
RACE 3: (11) Nashville Sound (EW)
RACE 4 Nordic Symphony (EW)
RACE 5: (10 Curragh
RACE 7: Cool Passion (EW)
QUADDIE
RACE 5: 10-11-3-9
RACE 6: 1-3-14-13-17
RACE 7: 8-10-3-9-11-7-12
RACE 8: 2-15-14-9
TRIAL WATCH REPORT
NOTED TRIAL RUNNERS – May 18
ROSEHILL: Oxford Tycoon (R5); Grey Lion (R7); Gresham (R8); News Fan (R8); Deprive (R8); Island Missile (R8)
NEWCASTLE
: Guards Red (R2); Aim For Perfection (R4)
RECENT TRIAL WATCH WINNERS: Positive Peace; Exceedance; North; River Bird; Con Te Partiri; Ready To Prophet; England; Gododdin; California Zimbol; Constellations; Demerara; Life Less Ordinary; I'm A Legend; Intuition.
BLACKBOOK REPORT
ELIGIBLE BLACKBOOK RUNNERS – May 18
ROSEHILL
: Mushaireb (R3); Amorita (R5); Toryjoy (R6)
DOOMBEN: Duchess Of Lennox (R2); Tyzone (R7); Freddie Fox Trot (R7); Fierce Impact (R8); Sixties Groove (R8); Scarlet Dream (R9); Light Up The Room (R9)
FLEMINGTON
: Invincible Al (R3); Tysonic (R6); Wham (R7); Husson Eagle (R8); Galaxy Raider (R8)
MORPHETTVILLE: Clearly (R2)
RECENT BLACKBOOK WINNERS: Viridine; William Thomas; Wild Planet; Sasko; Autocratic; Life Less Ordinary; Abdon; Declarationofheart; Libertini; Graceful Storm; Pierata; Indian Thunder; Spin; Zoutori; Invincible Gem.