You Hyun Myung has ridden his 1000th career winner.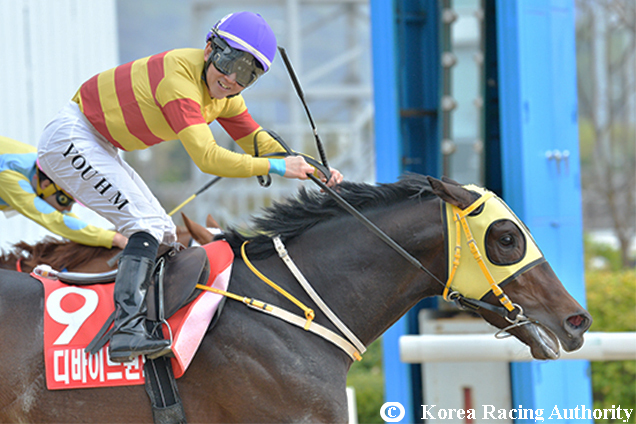 The two-time Busan Champion Jockey became only the third Korean rider – and the first who has spent the majority of their career at Busan - to reach the milestone with victory on Grand Jilju in race 3 at Busan on Friday.
The forty-year-old You debuted in 2002 at Seoul before relocating to the then brand-new Busan Racecourse in 2005. He rode his first Group winner in 2006 when he partnered the famous Luna in a winning effort in the Gyeongnam Governor's Cup.
"I'm really happy to have finally done it" the jockey told KRBC on returning to the winner's circle. "I felt quite a bit of pressure as no-one has done it at Busan before and I was on 999 for a while. Since the beginning of my career I have worked hard so it is nice to reach 1000."
His biggest win to date was in 2010 Grand Prix on Mister Park while he also has two KRA Cup Miles (Rafale in 2015 and Divide Wind in 2018) and a KNN Cup (Haeya in 2018) to his name. His most recent big win came in the G3 Owners' Cup in July on Blue Chipper, who he may well partner in the Korea Sprint next month.
The only other Korean jockeys to have reached 1000 winners are Park Tae Jong, currently on 2083, and Moon Se Young (1545), both of whom have spent their entire careers at Seoul, which offers more races.
Jockey You was greeted on his return to the winner's circle with a champagne spray from some of the younger members of the weighing room and he had a message for them too. "We have a lot of really good jockeys coming up behind me now and I really wish that this new generation will go on to achieve what I have. Moreover, I also hope they can do it faster than I have."