Hawkesbury-based Edward Cummings, a fourth-generation trainer following in the footsteps of his great grandfather Jim, grandfather Bart and father Anthony, has prepared his first winner since launching his own training career earlier in the year.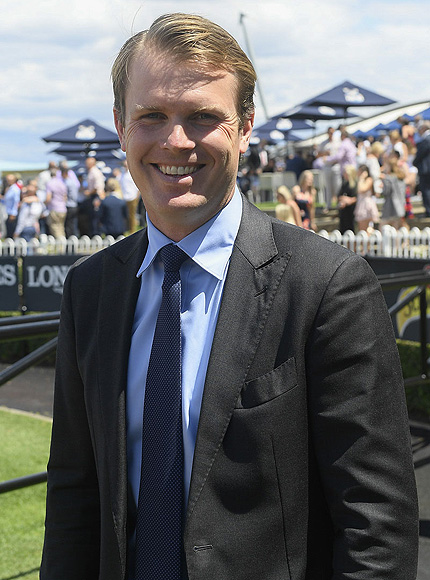 The breakthrough win came at Wellington in the central west of NSW when Gin Runner recorded as narrow win in a 2YO Maiden Plate.
"I thought it might have come a bit sooner, but a win's a win no matter where it is," a delighted Cummings said.
"I'm building my stable numbers, and things are going well. I started out with three horses and now have 11 in work and 20 on my books.
"I bought a few yearlings this year and the aim is to have 20 to 25 in work."
It was fitting that Gin Runner, a son of Artie Schiller, was Cummings' first winner in his own right.
He came along at exactly the right time when he was planning to branch out after training jointly with his father for a number of years.
"Duncan Ramage had bought this colt last October and I spoke with him about the possibility of getting some horses," Cummings explained.
"He said that if I could sell this horse, I could train him and I was able to get some friends to buy in."
Gin Runner was Cummings' first starter in the G3 Black Opal Stakes at Canberra in March where he finished seventh to Pin Secon, trained by his brother James Cummings for Godolphin.
Cummings has named his Hawkesbury stables Myrtle House – with good reason.
"Myrtle is the name of the horse my great grandfather Jim rode to victory in the 1910 Alice Springs Cup," Cummings said.
"He subsequently moved to Adelaide and of course had a magnificent training career winning the 1950 Melbourne Cup with Comic Court."
Cummings' and his wife Sarah welcomed their first child, a son Jude, in May.
"Racing is all about timing, and I probably could not have branched out on my own if our first son had been born any earlier," he said. "It has all worked out well."
He can already boast that he has something over his brother James and late grandfather Bart.
Bart Cummings had six starters at the track for two placings and James has had one runner for a placing while his father Anthony has never started a horse at Wellington.