Going without over the festive season has paid off for jockey Jake Bayliss after he took out the Gr.2 Rich Hill Mile (1600m) at Ellerslie on New Year's Day aboard the Michael Moroney and Pam Gerard-trained On The Rocks.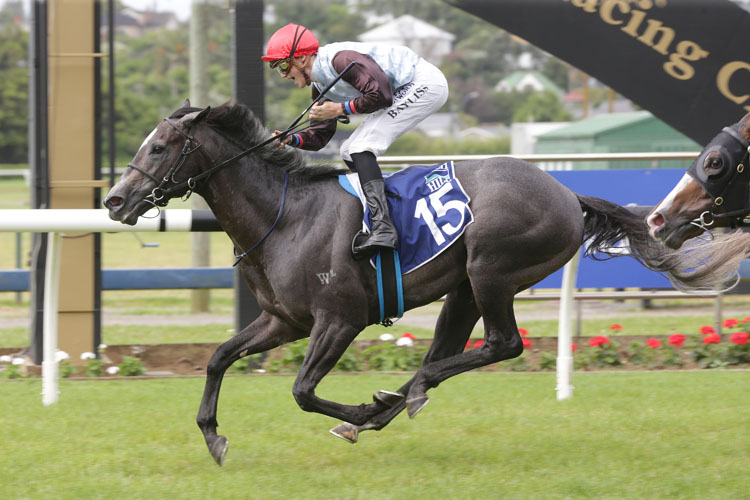 The Matamata-based hoop had to get down to 116lbs to ride the Alamosa entire in the mile feature and he was pleased that he had.
"I said I'd give it my best shot (to make the weight), I really wanted to ride him," Bayliss said. "His work has been great, he is one of my favourite horses.
"I did the weight because I had trust in the horse today. He's done great, but don't expect me to get down to 116lbs any time soon.
"It was a lot of hard work, I was basically a vegetarian there for a week, so I'm keen for a good steak tonight."
Moroney was pleased with the ride and said he will now have to put plans for On The Rocks to join his Melbourne stable on the backburner.
"I thought it was a really great win. It was a very good ride. Jake has wasted pretty hard to get down to ride it (52.5kg)," he said.
"Pam has done a great job with this colt. I did warn her I was going to take him to Australia, because I saw with his rating he could have won a lot of money there, but we changed our minds and left him here.
"He will now probably go down for the Thorndon Mile (Gr.1, 1 m). He's been saved from Australia at this stage."
All going to plan, the multiple stakes winner could be set to tackle the Gr.1 Herbie Dyke Stakes (2000m) at Te Rapa next month after his mile assignment at Trentham.
"I think the Herbie Dyke will be ideal for him too, that's his distance range," Moroney said.
"He is a really tough miler and the horse gets 1 1⁄4 m. He's not very big, but he has got a giant stride on him. He has always been that way. I think he is a really underrated horse."