The Keeneland Korea Sprint and its sister race the Keeneland Korea Cup have developed into two of the most diverse races in the world.
The entrants hail from and, including the hosts, nine nations will be represented over the two contests at Seoul Racecourse on Sunday afternoon.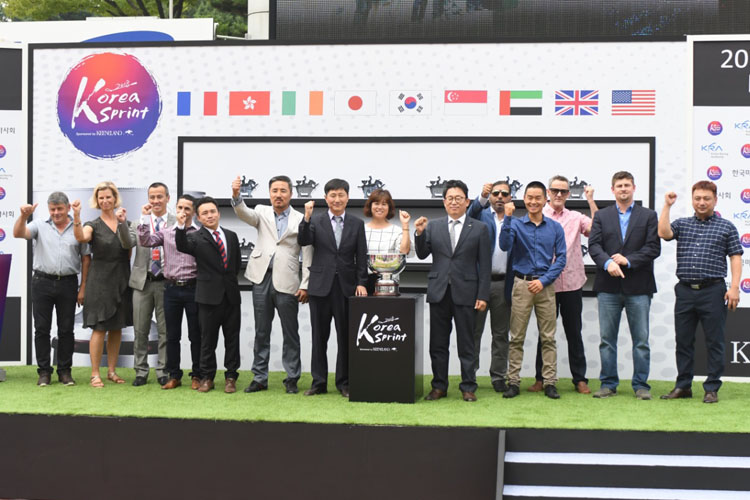 KOREA SPRINT
Perhaps the most impressive in the build-up to the race has been US raider CHUBLICIOUS. Shrugging off the marathon journey from the States – "He shipped in very well", trainer Ron Faucheux noted at Thursday's barrier draw – the seven-year-old gelding has cut a striking figure at trackwork each morning and with very solid dirt form in the US is now set to begin as one of the favourites for Sunday's race. He'll come out of gate one inside of Fight Hero.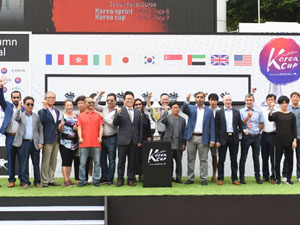 Few overseas jockeys know more about how to win in Korea than Kanichiro Fujii. Based for the majority of his career in Australia, Fujii enjoyed a hugely successful spell in Korea between 2012 and 2015. Although doing most of his riding at Busan, Fujii rode the winners of numerous big races at Seoul including the Korean Derby and Grand Prix Stakes. Since leaving, he has become something of a go-to man for Japanese trainers bringing their horses to Korea for international races. He rode Esmeraldina to win the Ttukseom Cup in 2015 and then Chrysolite to win the inaugural Korea Cup a year later, both for Japanese interests.
This year, Fujii will partner Japan's sole representative MOANIN in the sprint. Forced to change his travel plans after Typhoon Jebi struck Japan's Kansai region, the jockey arrived a day later than planned but having sat on Moanin for the first time on Thursday morning, was confident of his chances saying Moanin gave him "a very nice feel".
Like Korea's Clean Up Joy in the Cup, a fellow difficult starter, Hong Kong's FIGHT HERO may have been assigned the outside gate but that doesn't mean his chances are gone. Indeed, the past two runnings of the race suggest anything but with the runners-up in both 2016 and 2017 having emerged from even wider in gate
France's KING MALPIC and Dubai-base WILD DUDE have also impressed in the build-up to the race and neither can be written off. As for the home team, TODAY got a boost by drawing gate 2. He and DORAONPOGYEONGSEON look like the best chances for the host nation.
Selections:
Moanin Doraonpogyeongseon (12) Chublicious Today
KOREA CUP
CHEONGDAM DOKKI and LONDON TOWN could be set for an early speed-duel. Korea's best hope and the defending champion have been drawn side-by-side in gates 13 and 14 respectively and with both expected to want to get in front early, it could make things very interesting.
London Town's form coming into the race may not be quite as good as it was a year ago when he broke the Sapporo track-record over 1 1⁄16 m mere days before travelling to Korea but it's worth remembering he always runs against top class opposition and he could well be too good once more. However, Cheongdam Dokki keeps on doing everything asked of him domestically and doing it with plenty to spare. Seeing him finally put to a real test is perhaps the most intriguing aspect of this year's race from a local point of view.
Singapore's MAXIMUS drew well in gate 9 as did the Willie Mullins-trained RIVEN LIGHT who will come out of gate 6. Riven Light and Britain's FOREST RANGER, who has drawn the inside lane, have both looked comfortable in work this week.
The dark horse of the race is DOLKONG. The Afleet Alex colt returned from almost a year out to record an easy win over this distance in August and according to trainer Simon Foster, he's training better than he was in the build-up to that race. He will likely be ridden patiently just behind any early speed and Aussie handler Foster has already won the award for most passive-aggressive post draw comment. Nodding with satisfaction having pulled out gate 2, he looked directly at his jockey, stopped smiling and announced: "I've just made Antonio's (Da Silva) job a lot easier".
Selections:
(14) London Town (13) Cheo ngdam Dokki Dolkong Riven Light