Riccarton-based trainer Andrew Carstonis looking forward to celebrating a landmark season at the 2018 New Zealand Thoroughbred Awards evening, to be held at Ellerslie on August 26.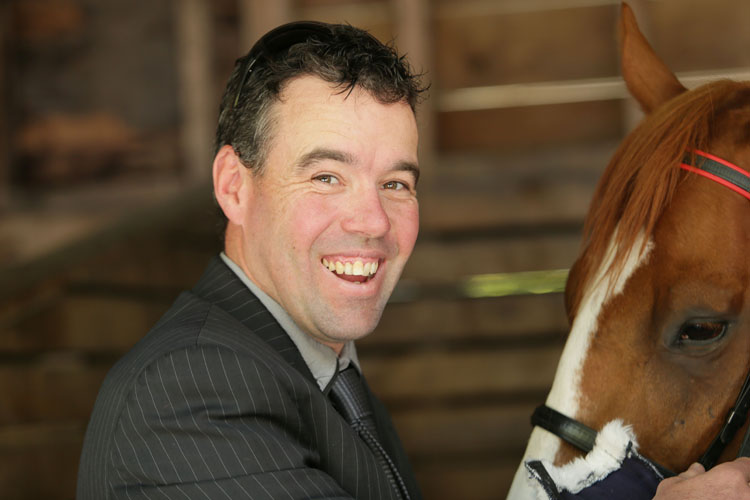 Having trained 16 individual winners, of a combined 20 races during the 2017/18 racing season, Carston will be presented with the gavelhouse.com Newcomer to Training award.
Last awarded to Lance O'Sullivan for the 2005/06 racing season, the award was resurrected by the New Zealand Trainers' Association last season.
The award is open to trainers that have been training on their own account for less than five seasons, with the winner determined by the number of individual winners during the season.
"It is great we are recognising those new to the training ranks and promoting the up-and-comers in the industry," New Zealand Trainers' Association Executive Officer Wendy Cooper said.
"It is appreciated that it's a huge undertaking for someone to become a trainer and this is one way of rewarding those who make the commitment."
Carstonhas just commenced his fourth season training in his own right, having previously trained in partnership with Jan Hay.
With16 individual winners, Carston finished eight wins clear of his nearest rival.
"It's a great initiative and I'm glad that the Trainers' Association have brought it back and grateful to Gavelhouse for their sponsorship," Carston said.
"It was my goal for the season and I couldn't be happier to have achieved it."
Carston is no stranger to premiership success having worked for TeAkau's Mark Walker during four of his premiership wins and having run South Island-based stables for both John Sargentand Lisa Latta, in their premiership winning seasons.
Another string to the young trainers bow last season was his success with the New Zealand Thoroughbred Breeders' Association's Pearl Series concept.
"I had three horses win Pearl Series bonuses last season," Carston said.
"I love the series, every filly I buy at Karaka is signed up straight away and I encourage all of my owners to do the same. It's a fantastic concept."
Looking to the new season, Carston has set himself a new goal of being more competitive at stakes level and he thinks he has the horsepower to achieve
"I have a good young team of horses with lots of potential," he said.
"I'm really looking forward to spring and I think we could have a nice season."
Amongst the potential black-type earners this season are Hee's Our Secret who is being aimed at the Gr.2 Coupland's Bakeries Mile (1600m), Gr.3 Christchurch Casino New Zealand Cup (3200m) hopeful Shock Till You Drop and Khorabella, who he will target fillies and mares races with.
Meanwhile, the Carston racing team is on the move, with the Canterbury Jockey Club currently building a new barn for Carston, which will accommodate 30 horses – adjacent to his current setup.