After 14 years competing in the white-hot environment of Hong Kong racing you could excuse trainer Paul O'Sullivan for becoming a little weary of the constant struggle to perform.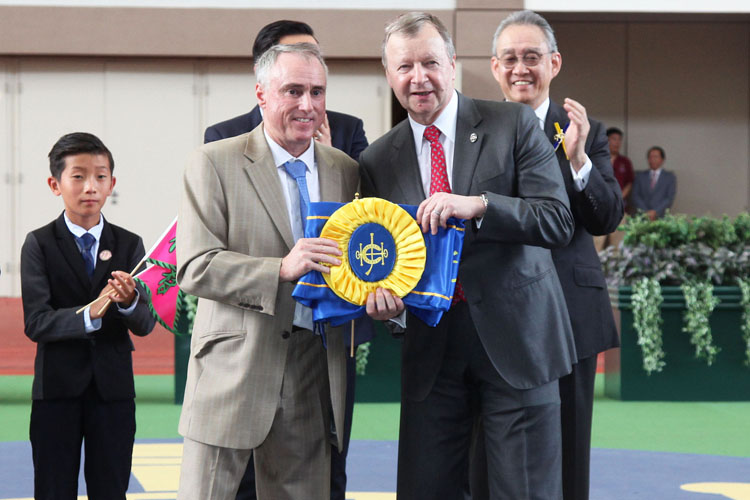 However, a brief chat with the man who has won more than 400 races during his time in the former British colony quickly establishes he is more than ready to resume the battle when the new season of racing commences there on September 2.
O'Sullivan, who returned to Hong Kong on Sunday after spending time back in New Zealand, is excited about his prospects for the new season as he looks to develop a younger team than he has worked with in previous years.
"We have had quite a few retirements from the last season, so I'm going into this year with a number of new and untried horses," he said.
"That will be a challenge as you try and get them to adapt to their surroundings, so I'm not expecting to start that strongly, but I do expect to really fire later on in the year as there is some real talent amongst the horses we will be working with."
Win Beauty Win, a Makfi four-year-old who has won four of his seven starts, is one horse that O'Sullivan expects to feature prominently for the stable during the year.
"Win Beauty Win is a very promising horse who I think will really excel for us this season," he said.
"His record is already very good and if he makes the type of improvement that I think he can then he could be a real contender for a race like the Hong Kong Derby.
"When you get up in the ratings in Hong Kong you know you have a horse that can compete at an international level and I think this fellow is on that path."
Adding to the challenges of the season will be the opportunity for O'Sullivan to base part of his team at the new hi-tech Conghua training facility the Hong Kong Jockey Club has developed across the border in China.
O'Sullivan is one of nine trainers invited to stable up to 25 horses at the facility that he describes as "simply the best in the world".
"We will have 45 horses at our traditional Sha Tin base and then another 25 at Conghua," he said.
"I spent a few days there just before I came back to New Zealand and the facilities there are just mind-blowing.
"The Jockey Club has taken the best practices from around the world and put them into this complex which is just outstanding. The horse welfare amenities and services are second to none and it will be a privilege to be involved."
Having established himself as one of the top operators in the fiercely competitive market O'Sullivan is keen to make the most of that position for the foreseeable future.
"At this stage I have another seven years available to train here as long as I fulfil the seasonal criteria and I'm going to make the most if it," he said.
"There certainly have been challenges along the way, but while I'm still enjoying the lifestyle I'm going to keep doing the best job that I can."