Last weekend CheongdamDokki won the Busan Mayor's Cup cementing his place at the top of the Korean racing tree.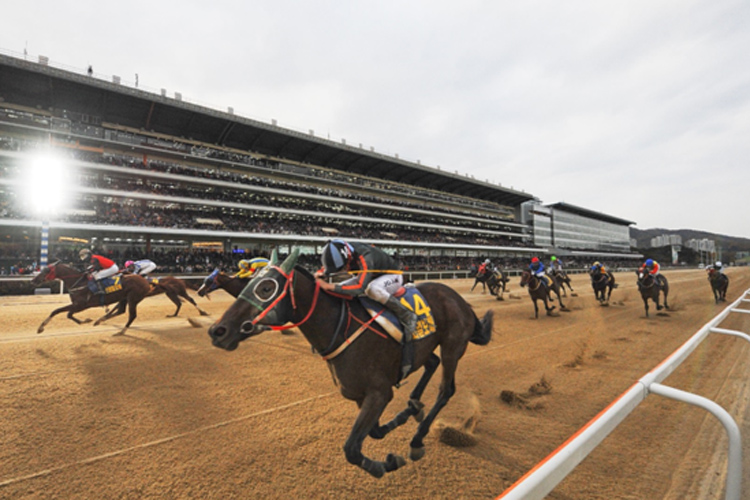 Yet when he broke through as a two-year-old in the MunhwaIlbo Cup in 2016, he was a 20/1 shot, narrowly getting the better of two other exciting then-juveniles in a tight finish. Both those two have had their setbacks since, especially that day's runner-up Dolkong, but the 3rd place-getter, New Citadel, makes his latest comeback in the feature race at Seoul Racecourse this Sunday.
An American import by With Distinction, after running 3rd in that MunhwaIlbo, New Citadel began his three-year-old campaign in style, winning four consecutive races between February and July before running 2nd to Dolkong in a big race in September. He then finished 2nd to CheongdamDokki in the KRA Cup Classic in October in what proved to be his final race of 2017. He's run just once since then, gamely getting the best of a three-way finish in a big class 1 handicap in January before coming down lame.
New Citadel returned to full work in May, trialling up to requalify in June, and he now takes his chance facing seven in Sunday's 1 1⁄8 m feature. Among his rivals are Shamrocker, who has spent much of this year in futile pursuit of CheongdamDokki, and Tour Rose, who was successful on her first try at the top level last month, as well as veteran Wonder Bolt. If he's anything like his former self, it's a race that's very winnable for New Citadel.
In other races on Sunday, NongbonDaero, who saw his winning streak come to an end at five when he went down on his first try at class 3 last month, will be looking to get back in the winner's circle in race 9. It won't be easy, as he faces the likes of Yongchong, a class and distance winner last time, as well as Derby also-ran Clean Up Teukgeup over 1 1⁄8 m.
New Citadel runs in race 10 of an 11-race card at Seoul on Sunday which runs from 10:45am to 6pm local Korea time.