Two false starts haven't interfered with Sol Invictus' lead-up to his black type debut at Te Rapa.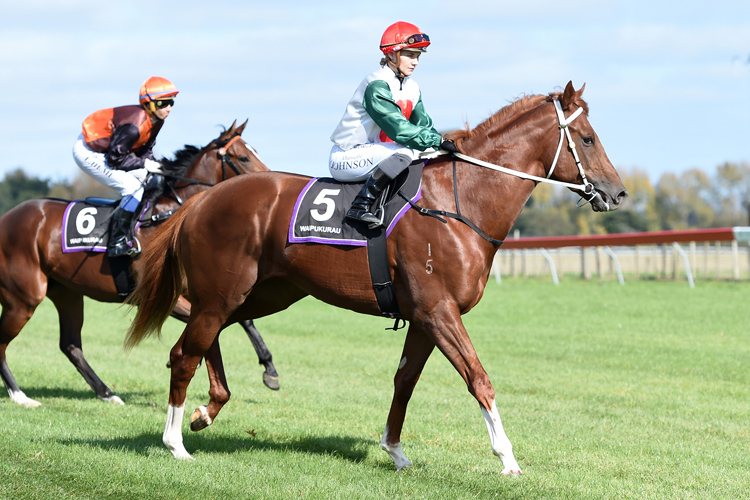 The Haradasun colt will step out in Saturday's Listed Ssanyong Auckland Futurity Stakes (1200m), which was originally scheduled to be run at Pukekohe last month only for the meeting to be abandoned.
An attempt to programme the event at Te Rapa last Sunday was again thwarted when visibility issues brought a premature end to the fixture.
Trainer Stephen Marsh said the abandonments had been more of a help than a hindrance for Sol Invictus.
"He's only had the one run so he's only getting better, unlike some of the others who have been up for a while."
Sol Invictus was originally to have met stablemate Van Irving in the race, but the Rotorua winner has been spelled.
"She was going through a growing stage so she's having a nice break," Marsh said.
Sol Invictus had trialled well before he went south to make his debut at Waipukurau where he finished third behind Grand Ariana.
"He was good first time out and he's improved since," Marsh said. "I really like the horse, he's a big boy and more of a staying three-year-old type.
"He'll go out for a break after Saturday, he won't need too long out and then we'll get him ready for the spring.
"He's one of our better chances, him and Snitz Of Time in the maiden mile."
The latter is a daughter of Snitzel and will attempt to go one better in the Become A Member of the WRC For The 2018-19 Season (1600m) after runner-up finishes at Matamata, Avondale and Ruakaka.