Ocean Emperor's New Zealand future is likely to focus on weight-for-age racing.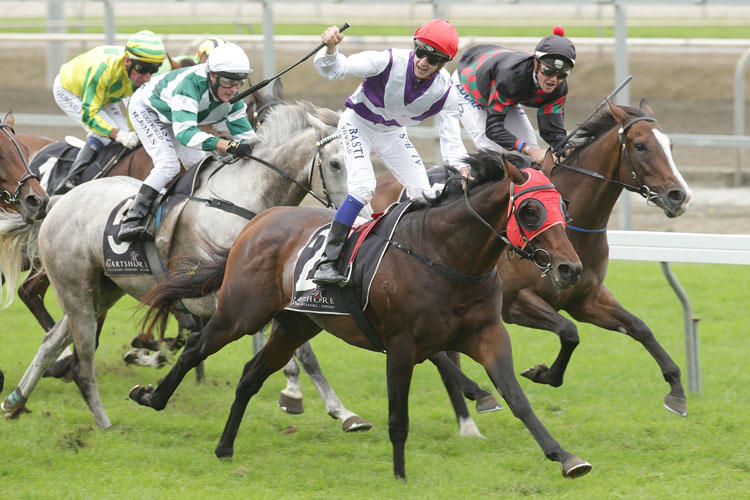 The multiple stakes winner will be on his way home later this month from Singapore following his eighth placing in the S$1.5 million Invitational Kranji Mile (1600m).
"He's in quarantine until June 17 and then he'll come back and spend another two weeks in quarantine," part-owner and trainer Gary Hennessy said.
"We'll be assessing him once he's home and our intention is to carry on and race him, there's still good races in him.
"He's proven at weight-for-age so hopefully we'll be looking at some of the nicer races over Christmas.
"Handicaps are probably out – he'd have to be giving away five and six kilos so he'd have no chance."
Ocean Emperor came through his run in the Kranji Mile without a problem, his chances there disappearing soon after barrier rise.
"It was still a creditable run, in the last 0 he was still finding the line," Hennessy said.
"I don't think we could have had him any brighter, but he wasn't able to get a decent position in the first 1 f and you needed to be on the pace.
"The horse inside us went forward and then got crowded out and came back on us – it was just one of those things.
"He's doing well and the guys with him in quarantine said he's been eating and doing everything right."
Ocean Emperor, who was ridden by expatriate Kiwi jockey Jason Collett, has won seven races, including the Gr.2 Japan Trophy (1600m) and the Gr.2 Tauranga Stakes (1600m).