Some future G1 mares have emanated from the Race History of the 2018 Schweppervescence (Auraria) Stakes at Morphettville on Saturday.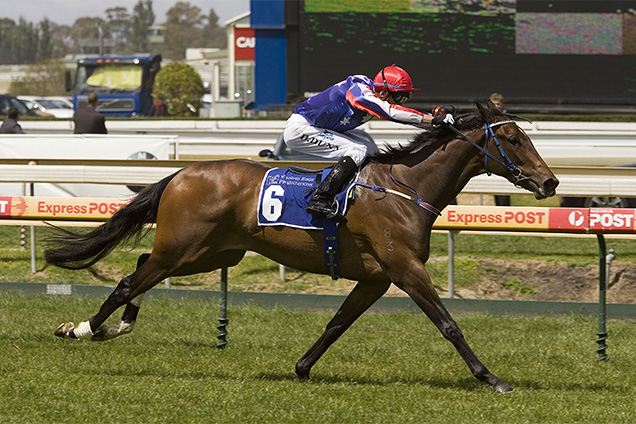 <!-SEO->
Devil Moon
would win a Turnbull Stakes. The 2018 Schweppervescence (Auraria) Stakes (1800m) at
Morphettville
on Saturday will be a big field again.
2018 SCHWEPPERVESCENCE (AURARIA) STAKES - RACE HISTORY AND BACKGROUND
The Auraria Stakes is a Group 3 race for three-year-old fillies conducted by the South Australian Jockey Club at Morphettville racecourse in Adelaide.
First run in 1944 by the now defunct Port Adelaide Racing Club, the Auraria Stakes is named after the champion Adelaide-owned filly Auraria who won the South Australian Derby, Melbourne Cup, VRC Oaks and CB Fisher Plate in the spring of 1895.
The Auraria Stakes was originally run in the spring before it became a feature of the Adelaide autumn carnival in 1984 to serve as a lead-up to the classic Oaks races.
A set weights and penalties race for three-year-old fillies run over 1 1⁄8 m, the Auraria Stakes was first run at Morphettville in 1944 but was then conducted at Cheltenham racecourse, the home of the PARC, from 1945 until 1980.
From 1981 to 2008 the Auraria Stakes alternated between Adelaide's three racecourses. It was held at the now closed
Victoria Park in the years 1981-1944 and again from 1993-1996; at Cheltenham from 1997-2001, 2003-2006 and 2008; and at Morphettville from 1985-1992; 2002 and 2007.
The Auraria Stakes has been run at Morphettville since 2009 and since 2011 has been sponsored as the Schweppervescence Stakes. It has been Group 3 race since 1980.
With its venue changes the distance of the Auraria Stakes has varied many times between 1 m and 1 1⁄8 m.
The 2018 Auraria Stakes will be run over 1 1⁄8 m at Morphettville for prizemoney of $120,000.
Notable winners of the Auraria Stakes include Gay Comedy, Wine Lover, Te Parae, Goliette, Rain Amore, Pushy, Sheraco, Miss Clipper, Shavano Miss, Gatherneaux, Miss Margaret, Episode, Grand Echezeaux, Dane Belltar, Moment In Time, Devil Moon, Crucial and Girl In Flight.
Winners of the Auraria Stakes have gone on to win the Australasian Oaks five times and the South Australian Oaks 12 times.
The 2017 Auraria Stakes was won by Kenedna from With A Bit Of Dash and Sebring Dream.