A Group-winning partnership is again joining forcesat Ellerslie on Saturday.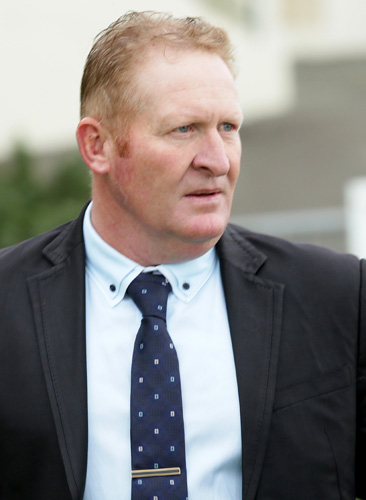 New Plymouth trainer Allan Sharrock has confirmed Johnathan Parkes will replace the suspended Vinnie Colgan aboard the pre-post favourite Ladies First in the Gr.1 Barfoot & Thompson Auckland Cup (3200m).
"I'm very happy to have Johnathan on and the mare is crying out for the two miles," Sharrock said.
Ladies First returned a winning Cup trial on Saturdayand the daughter of Dylan Thomas has come through the race well.
"She's terrific and she was home by quarter to eight that evening," he said. "She's as bright as a button and I can't see any negatives."
Sharrock and Parkes have enjoyed success at stakes level together in the past, the Wanganui-based jockey having ridden Kawi to victory in the Gr.2 Manawatu Challenge Stakes (1400m) and the Gr.3 Taranaki Cup (1800m). They also finished third in the Gr.1 Easter Handicap (1600m).
"I'm obviously delighted to be on Ladies First," Parkes said. "I see there's a little bit of rain in the forecast and that can only help her. She's a top chance."
Parkes will also continue his association at Ellerslie with Start Wondering,whose middle distance ability will be tested for the first time in the Gr.1 Bonecrusher New Zealand Stakes (2000m).
"There's only one way to find out," Parkes said. "I'll be trying to get him smothered up and relaxed and hold him up as long as I can."