Laid-back character Xbox proved he was wide awake and on the job when he upset predictions at Ellerslie today.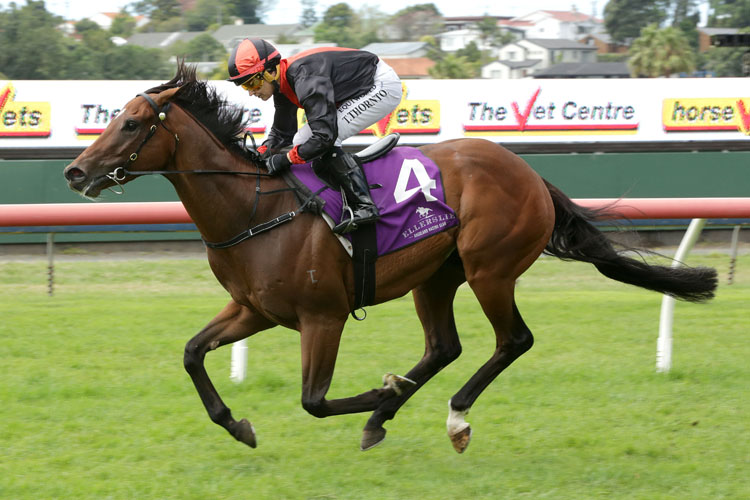 The three-year-old Niagara gelding has a stable reputation for taking life at his own pace at home but once he sights a racetrack the competitive juices come to the fore.
"A couple of the staff have said to me that they thought he was sick because he was asleep in his box," said trainer Graham Richardson.
"That's all he does at home, sleep.
"He's just a genuine horse who relaxes in his races. He can really accelerate and you saw the real Xbox today."
Despite finishing second to Spring Heat two starts ago in the 3 Bonecrusher Stakes (1400m) Xbox was only moderately favoured for Sunday's 0800 Horsevets 1500 (1500m) contest with 1 New Zealand 2000 Guineas placegetter Every Loyal sent out a dominating favourite in the event.
After jumping nicely, rider Trudy Thornton allowed Xbox to settle quietly in the trail behind pacemaker Dashper who had Ever Loyal racing keenly on his outer throughout. Thornton angled to the outer of the favourite to make her run in the home straight and quickly gained the ascendancy as Xbox put a winning break on the field.
Chased hard by Mighty Power and Mongolianconqueror in the closing stages, Xbox held out all challenges to hit the line one and three-quarter lengths to the good of that pair with Ever Loyal battling on into a well beaten fourth.
"We may look at the Waikato Guineas now as this gives us a bit more confidence," said Richardson.
"He's not really bred to go over ground, but he relaxes so nicely he deserves a chance."
The 2 Warren Storm Lifebrokers Waikato Guineas (2000m) is the feature event at Te Rapa on Tuesday 6 February.