Retirement is sitting comfortably with the former heavyweight jockey Hayden Tinsley.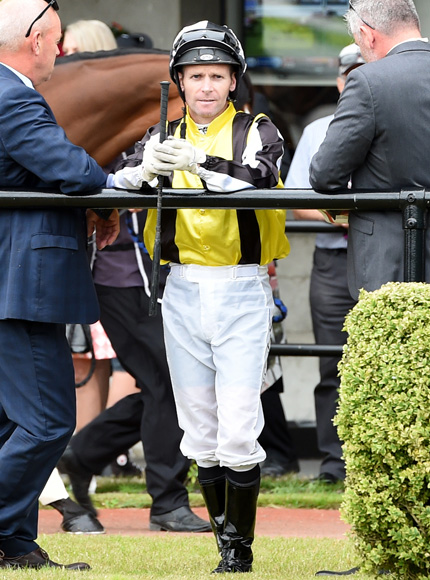 The respected Palmerston North-based horseman has called it quits after a career-long struggle with the scales.
"It's been in the back of my mind for a few months and I decided finally in the last couple of weeks," Tinsley said.
"I've had enough of the wasting and during the winter it got to that and the lack of rides. I didn't have the enthusiasm to carry
"I'm 61 or 62 kilos fully stripped so I'd have to sweat to ride at 132lbs. I feel a lot healthier and relaxed now."
Tinsley served his apprenticeship with Kevin Gray, who was then based at Waverley, and rode his first winner in 1990 when successful on Just James at Woodville.
"I beat Maree Lyndon, who was high up the riding ranks back then," the 43-year-old old said.
At the end of his apprenticeship, Tinsley continued to enjoy a close association with Gray and in 2008 they combined to win the Gr.1 New Zealand 1000 Guineas (1600m) with Daffodil. The following season the trio claimed top honours in the Gr.1 Windsor Park Plate (1600m).
Often the go to jockey in the central districts for visiting northern stables, Tinsley had two serious charges at the national jockeys' premiership and both times finished runner-up.
"The first time I pushed it I ran second to Michael Walker, who rode a record number of winners and four or five years later the same thing happened again – I ran second to Lisa Cropp in her record-breaking year," he said.
When Tinsley called it a day, he did so without fanfare or fuss and has yet to decide on his future.
"I had my last ride at the end of September," he said. "I've got no definite plans."
In a distinguished career, Tinsley rode nearly 1500 winners and 18 at Group One level.