Arrogate, the champ, heads into his title defence in the Breeders Cup Classic on the ropes and with a familiar foe looking to land the knockout blow.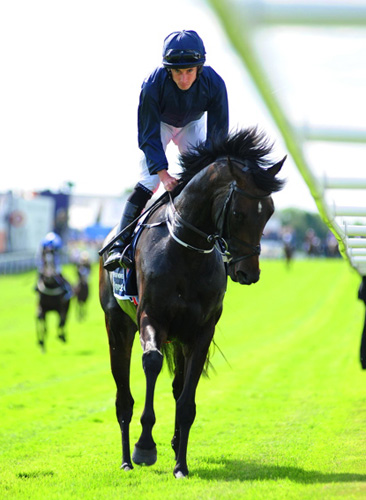 That familiar foe is Gun Runner, a horse that was no match at all for Arrogate at the peak of his powers in the Travers Stakes in 2016 and again beaten by Arrogate on Dubai dirt back in March but he has come along way since then while Arrogate has stumbled.
Since defeat in Dubai, Gun Runner has stepped out three times and won three Group all while posting genuine Group 1 performances. In fact, they are pieces of form that leave him looking every bit as good as the Arrogate that turned up in Dubai and a repeat in the Breeders Cup Classic will leave Arrogate needing to return to something like his best to retain the title.
Arrogate has been beaten twice since Dubai and looked fairly lacklustre on both occasions. Beware the wounded champ they say, and if betting tilts too far in favour of Gun Runner it's possible that Arrogate will end up looking an attractive proposition given his talents, but as it stands the race is Gun Runner's to lose and he can be backed confident that he will bring his form.
Churchill flies the flag for Europe but looks outmatched. Churchill himself famously said; 'If you're going through hell, keep going' and that may be ringing in his namesakes ears as the testing dirt starts to take it's toll on a horse designed for turf.
On turf the Europeans hold the aces and the Breeders Cup Turf looks theirs to raffle. Beach Patrol is in the betting for the locals but he's down to face a different cut of beast from across the pond with Ulysses, Highland Reel and Decorated Knight all successful at the top level in Europe this season.
Highland Reel won the race last year with Ulysses in behind but the Stoute-trained runner has gone from strength to strength this season and the stable have seemingly had en eye on this for some time.
Highland Reel won the race as a second-string last year and his understudy this year, Cliffs Of Moher, could be worth a ticket this time around. This is his first try back at 12 furlongs since the Derby where he was a narrow second with Cracksman behind. A smart piece of form that would have him in the game in a race like this.
Suggested Plays: Back Gun Runner in the Breeders Cup Classic. Back Ulysses in the Breeders Cup Turf. Back Cliffs Of Moher in the Breeders Cup Turf.