Guineas Day is one of the best days on the racing calendar and as always the fields look deep and interesting on the opening day of Caulfield's Cup Carnival.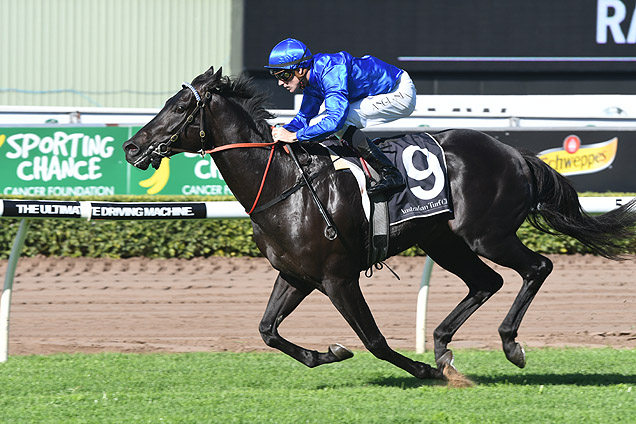 The Guineas itself is probably lacking a standout performer this year and so we get a big field with plenty willing to try their luck in an even contest.
It's a terrific betting Guineas with several good chances similarly poised at a good level and with the promise to go to a a new peak.
The Preludes run over 7 f two weeks ago look typically important pointers to the race and much has been made of the fact that Catchy's performance in the fillies heat was very similar to what the colts produced against the clock.
True enough, and she's one of the chances, but things are expected to be very different on Saturday with the pressure gauge likely to be flicked to high.
That has to be seen as a plus for Royal Symphony but we also think it can be a positive for Kementari and we want to have him on side.
Kementari appeals here not just for what he has done but for what he hasn't. He ran his race in patches in the Prelude but got better the deeper into the race they went. For all the nice figures, and promising style, that we have seen from Kementari to date he still seems to be learning on the job. A high pressure mile can keep him switched on and he's now third-up for the first time into a Grand Final for a stable that will have had this day circled in the calendar for a long while now.
We're expecting/hoping to see something new from Kementari.
For an each way play look no further than the ideal each way betting race that is the Toorak Handicap.
There's a good clash of formlines here, with Sydneysiders taking a big chunk of the market, but we are looking close to home - much closer in fact with Caulfield-trained Theanswermyfriend an attractive bet around the $9 mark.
Theanswermyfriend got roasted in the Rupert Clarke. Attention ripped along and forced Theanswermyfriend to do more early than is ideal, and it was no surprise to see him taking a few short strides late in the race.
It was probably more of a surprise that he was still there late in the race. The Toorak looks to present Theanswermyfriend with a much softer scenario and we think he is a very good chance of making the most of Better than his current odds imply anyway - and that's what matters.
THE MELBOURNE MAIL
Bet Of The Day: Race 8 #11 Kementari @ $5.50
Each Way Play: Race 9 #15 Theanswermyfriend @ $9.00