Dubbo gelding Larlabrook has clung on to win the Highway Handicap at Randwick give veteran jockey Greg Ryan a successful return from eye surgery.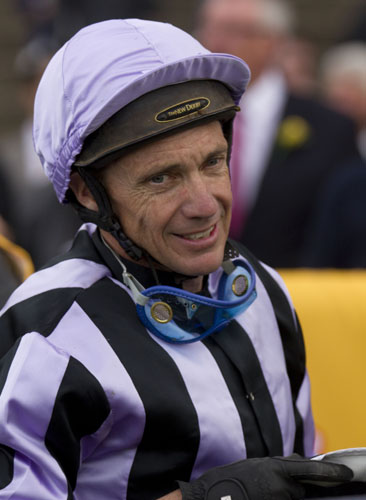 Greg Ryan was back in the saddle for the first time since an eye operation, and although it was successful appearances were still deceiving at Randwick.
The veteran jockey thought Larlabrook had been caught on the line by She Knows but a photo confirmed the Dubbo-based gelding had hung on to win Saturday's Highway Handicap (1000m) by a nose.
"I thought I got beat on the line, I thought they nutted It was a good effort from the horse," Ryan said.
Larlabrook ($4.40) tired over the latter stages but had just enough in reserve to hold off She Knows ($6).
Undaoaf ($17) also finshed strongly to take third, a short head further back.
Ryan, who had growth removed from his left eye last month to remedy blurred vision, doubted the four-year-old would have won first-up had trainer John Lundholm not trialled him at Dubbo on August 28.
"It hardened him right up," he said..
Lundholm also feared Larlabrook had been denied his third win in four starts when racing for the first time since February.
"I thought on the line the outside got I was shaking like a leaf," he said.