The New Zealand national elections are fast approaching and the political parties have been releasing their election polices in the past few weeks and months, but the racing portfolio has been the forgotten child in many cases.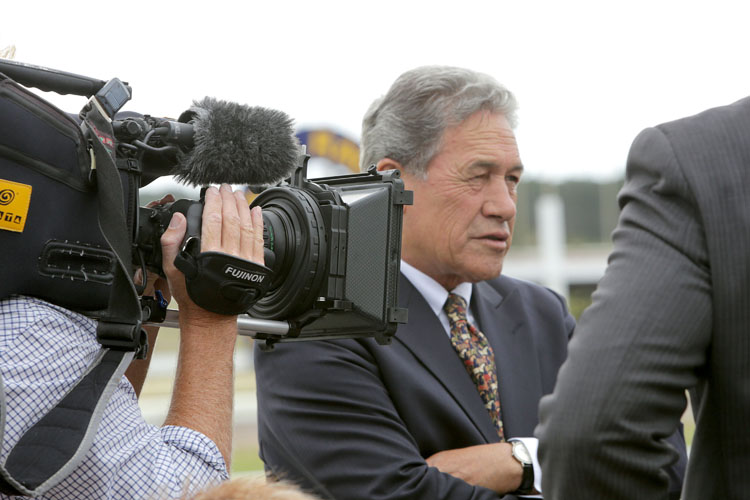 As of September New Zealand First is the only Party who have released an election policy on racing, with neither Labour or National having done so at the time of writing.
New Zealand First's election policy includes a 10-point plan that aims to enhance the financial position of the industry and boost its image on the world stage.
New Zealand First leader Winston Peters was Racing Minister from 2005 through to 2008 and implemented a number of well received policies in that time.
"In 2006, New Zealand First recognised the export potential of the New Zealand breeding industry," the party said in a statement.
"New Zealand First achieved a much-improved taxation regime through a reduction in totalisator duty and an accelerated write-down regime for bloodstock.
"The strongly supported decision to permit racehorses sold for export to remain in New Zealand for up to 24 months without attracting GST was a further fillip to the industry and to the New Zealand economy."
One of the key points in their election policy is to increase the level of minimum stakes. The industry has already seen a minimum stakes increase this year to $10,000, however, New Zealand First plan on increasing this by 50 per cent to $15,000.
To achieve this increase, New Zealand First plan on returning a greater proportion of industry taxation to racing.
In a boost to the breeding industry, New Zealand First also plan on introducing policies that will assist with importing bloodstock.
They have also announced a review will be conducted into the operations and costs of the New Zealand Racing Board.