Cambridge trainer Murray Baker cut a satisfied figure as he boarded a plane to head home from Melbourne on Sunday morning.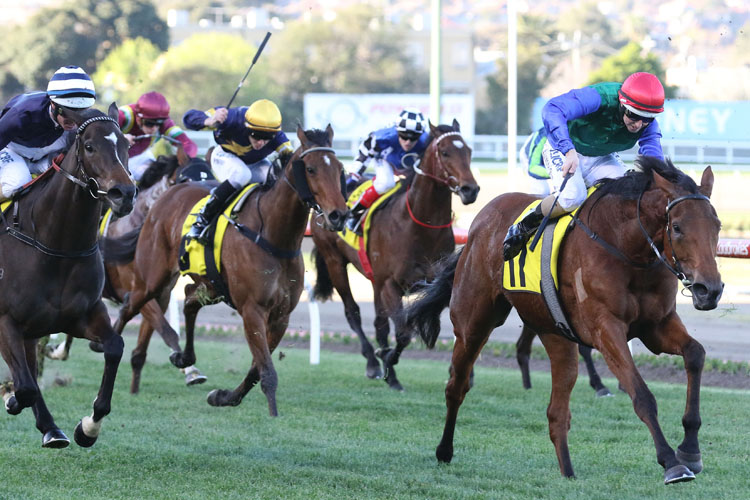 Baker was returning to New Zealand after watching his stable pair of Bonneval and Lizzie L'Amour complete their spring campaign openers with contrasting fortunes in Saturday's 2 Dato Tan Chin Nam Stakes at Moonee Valley.
While the stunning victory of Australian Oaks winner Bonneval put a wide smile on his face as she raced to a convincing victory it was tempered with concern as he watched Lizzie L'Amour struggle home near the rear of the field with something obviously amiss.
"I knew straight away she must have had a problem on her work leading into the race, I thought she was the better chance of the two," Baker said when questioned about the performance of Lizzie L'Amour.
"The vets ran the rule over her and she appears to have had an atrial fibrillation. Thankfully it is completely treatable and while it puts a hitch into our plans for her it just delays things a little rather than putting a stop to her campaign."
Baker, who prepares his team in partnership with Andrew Forsman, was quick to praise the performance of Bonneval who he admitted had caught him a little by surprise.
"She's a class mare but she can be hard to get a line on at times," he admitted.
"I wasn't sure if she was ready to win like that as we had come out of such a wet winter and she had only had the one trial.
"She does have an electric sprint and when she got into such a good position approaching the home corner I thought she would be hard to beat then.
"Damian (Lane) came in and said there was still plenty of petrol in the tank at the finish so that was pleasing to hear.
"She appears to have come through the race well so we will now finalise our plan to see her through to the Caulfield Cup which is her main assignment."
Baker is looking at the 1 Underwood Stakes at Caulfield on October 1, a race he has already won on three occasions, as the next possible mission for the mare as she heads to the 1 Caulfield Cup on 21 October.
The 2 Makybe Diva Stakes this weekend will be the next target for last season's Australian Derby winner Jon Snow who opened his campaign with a meritorious run for sixth in the 1 New Zealand Bloodstock Memsie Stakes a week ago.
"Jon Snow has come through his Memsie run well and we just need to get the miles into his legs now," said Baker.
"He showed plenty of dash and fought nicely all the way to the line in tight quarters which was pleasing.
"He will go to the Makybe Diva at Flemington on Saturday where we would like to see a similar performance from him."
Baker also reported promising three-year-old Weather With You was thriving after his sound effort to finish second at Sandown on Wednesday as he progresses towards a start in the 1 Victoria Derby at Flemington on November 4.