Jacob Lowry has set himself some big targets after coming off his most successful season to date.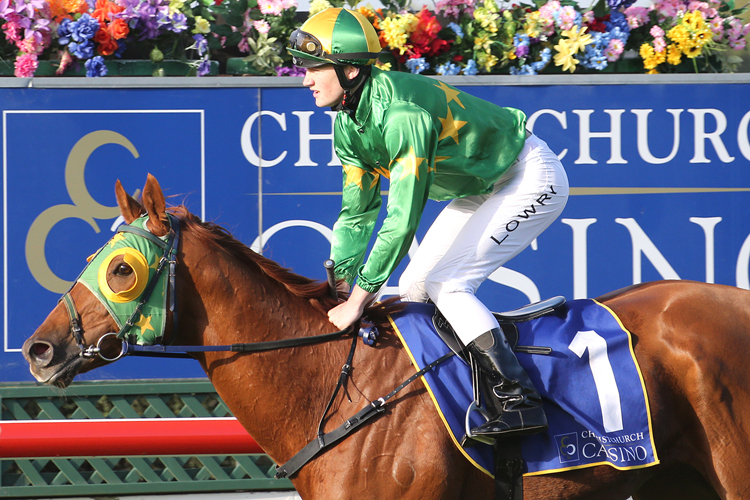 The 19-year-old was pleased with his haul of 48 wins, including four stakes wins, to finish second in the apprentice jockeys' premiership and attaining his goal of finishing as the leading South Island apprentice.
"Considering coming into October I only had three rides for the season, with some time off to sort out a few weight issues, it well exceeded my expectations," Lowry said.
Apprenticed to his grandfather Brian Anderton at White Robe Lodge, Lowry said there was no other occupation he could see himself doing.
"I've been with him the whole way through and have been riding work since I was about I was brought up with racing and that was always the avenue I was going to go down."
Lowry started race riding when he was 15 and has won eight stakes races since then, but notes the highlight of his career has been riding out his claim.
"One hundred winners is a big achievement," he said. "A lot of kids don't ride out their claim in their apprenticeship so it was pretty special to get that done."
Lowry's consistent form last season was seen in his outstanding strike rate of 4.96, which was second only to Opie Bosson in the flat jockey ranks.
"It is something I pride myself on a lot," Lowry said. "I'm just trying to be consistent in my riding and that strike rate is a good way of reflecting it."
He has recently shown on social media that his talents are not entirely left to the track. Every Tuesday he pits his racing knowledge against fellow jockeys Emily Farr and Shaun Phelan in a series of racing trivia related questions on Twitter.
The young rider often gets the better of his rivals, answering many of the questions in seconds.
"I've been around horses my entire life and I've got a good memory too which probably helps," he said.
"From a young age I have been a really keen young follower of racing and I put a lot of work into my form as well.
"There's a bit of banter between us which is good, even at the races when they come south they give me a bit of stick, but it's good."
Heading into the new season Lowry is aiming high, but admits he is travelling a much harder path after losing his claim.
"I'd like to achieve 50 wins this season," he said. "I nearly got there last season but it's not an easy feat to I don't have a claim now so it's another challenge, but I'm ready for
"I'd also like to run in the top 10 in the country. It's quite a big goal, but you have to set these goals in order to achieve them."